Kathryn Ryan
Born and raised in the Crossroads Area, Kathryn knows the community like the back of her hand. She is a dog mom of 5 and the wife of an army veteran. Her family's involvement in the military fuels her motivation to be a part of the Homes For Heroes Program and give back to other local hero families. Kathryn's goals for her clients are to make each transaction as low stress and enjoyable as possible. She realizes these transactions are the largest most people will go through, and does everything she can to make the process a happy memory.
Kathryn discovered her love for property and land while assisting her Dad on the family farm, starting at 8 years old. She prides herself on the problem-solving abilities and strong work ethic she developed while helping on the farm. By the age of 14, she began her first job in customer service and sales and knew that was what she was meant to do! After graduating high school, she moved to College Station, TX to attend school. By 19, Kathryn had discovered her passion for real estate, obtained her license, and moved back to her hometown to pursue her career.
Kathryn began her career by assisting one of the area's top producers by facilitating multiple transactions at a time. This provided her with tremendous knowledge and experience in the industry. When Kathryn discovered Shaw Realty and the Homes For Heroes Program they offer, she knew she had to be a part of such an awesome company that gives so much back to the community. With over 6 years experience in local real estate, she is well-equipped to be an asset in your home buying and selling transactions today!
Don't miss out on this 14 acre tract of land just minutes from town! Power lines running along the front of the property provides easy access to install electricity on pr...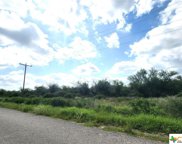 Don't miss out on this 14 acre tract of land just minutes from town! Power lines along the front of the property would make it easy to install power on property, and ther...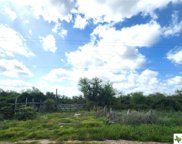 This 14 acre tract id ready to make your own. Heavily wooded pasture makes for perfect secluded homestead or recreational land. Deed Restrictions on property.